Professional Education Programs Abroad facilitates quality, diverse, customised faculty led education programs to the Pacific region. We offer a holistic approach to our program development by providing comprehensive study tour packages that bring together the key elements essential for a successful and engaging program.
PEPA is an Australian owned Education Business with over 50+ years of combined International Education and Tourism experience. We are passionate about offering an all-encompassing, professional short term experience to international students and faculty. We take care of the logistical challenges of organising complex itineraries to better enable educational institutions and staff to fully focus on their areas of expertise.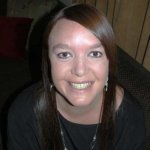 Founder and Director
Academic Development Specialist
Amy has worked in the International Education field for 20+ years in both the government and private sectors. She has extensive experience within the Education industry in the USA, Mexico, Brazil, Argentina and throughout the Asia Pacific.
Jake has 15+ years working in the Travel Industry. He has extensively travelled the world and can tick off 45 countries and is still going. He has won many awards for best travel advisor and agent and is an expert in securing great value travel experiences.
Brett has worked in the Tourism industry for 20+ years having owned and run his own travel businesses. He is dedicated to helping young people learn and connect through travel.
Professional Education Programs Abroad (PEPA) enjoys working with university groups and faculty leaders to create engaging short-course programs. As a dedicated Education & Tourism company, PEPA can offer an all-encompassing program that includes Education, Airfares, Accommodation and Tourism activities throughout the Pacific region.
PEPA is currently offering Australian Cultural Immersion Programs to the Australian Outback and the Great Barrier Reef, Customised programs to Australia & New Zealand as well as Paid Internship programs. Our Customised faculty led programs and short courses cater to individual educational institutions, with each program being tailored to your specific needs. We can help you design and develop an engaging program that not only meets a high academic standard, but also provides your participants with an opportunity to experience the best of the Pacific Region's rich and diverse culture. Our Internship programs are available from 5 to 6 months and include paid placements for Hospitality Students and partially paid placements for Event Management & Marketing students. Please download our brochures below for more information.
PEPA offers the following inclusions for all our programs:
Support staff (Australia, New Zealand and USA) available 24/7
Program Development as part of academic framework
Pre-Departure and/or Arrival Orientations
Public liability insurance coverage
Exciting locations such at Australia, New Zealand and throughout the Pacific
We can secure all classrooms, lecturers, site visits, accommodation, airfares, tours, meals and much more as part of your program itinerary
Professional Education Programs Abroad (PEPA) prides ourselves on providing the best possible customer service to University Faculty and Staff. PEPA understands the complex nature of organising short term programs to another country and supports each individual programs needs from development to completion. We value our strong faculty relationships and always try to exceed the expectations of our customers.
Frederick J. DeMicco, Ph.D., R.D.
Aramark Emeritus Chair
Department of Hospitality Business Management, The Lerner College of Business and Economics, The University of Delaware
"I have worked with Amy Parker for over a decade now on our University of Delaware study abroad trips to Sydney and the surrounding areas of Australia.
Our trips have always been well arranged, carried out and the student tours and transportation have all gone as planned.  Our students have really enjoyed the trips that I have planned together with Amy.  We have had very good success over our many years working together."
Sherri Henry
Associate Director
Broad College of Business, Michigan State University
I met Amy in 2006 and have worked with her ever since. Amy Parker is truly a valued partner in the planning and implementation of Education Abroad experiences.
Amy is a woman of integrity who goes out of her way to deliver high quality service. Amy is an experienced world traveller and is knowledgeable about education abroad from searching for the right experience to unpacking and understanding the experience after students return home.
Amy goes the extra mile to serve. She assists students in numerous academic and personal situations, she is service-oriented, knowledgeable, friendly and kind. I recommend Amy Parker's services to any student, parent, college or university looking for reliable education abroad services.
Take a look at some of the amazing academic adventures that PEPA can organise for you!.